Al-Mamoon Telecom and Information Technology
Al-Mamoon Telecom and Information Technology
Al-Mamoon Telecom and Information Technology is one of the Al-Mamoon Group of companies operating in the Republic of Yemen established in July 1990 to provide telecommunications services, whereby customers make local, national and international phone calls through telephone booths located in three locations in the capital Sana (Tahrir Square, Sanaa Airport, and Hadda area).

The service expanded to different Yemeni governorates, which reached 48 locations, and each site includes between five to ten booths. The company also specializes in selling international pre- paid telecommunication cards so that the buyer can make international calls from any landline number that does not have the international calling facility.
In September 1994, the company was granted a license for the sale and maintenance of mobile phones and related accessories which was launched in Yemen initially using analog system then expanded to GSM system. Accordingly, the company changed to the new name as Al-Mamoon Telecommunication and Information Technology
At the beginning of 1998, the company decided to grant others to open centers to provide communication services through booths, by selling devices and control systems and doing maintenance work for others
In 2004, Al-Mamoon Communications and Information Technology Company was granted a franchise for the services of the Yemen Mobile Company, which is the largest mobile phone network in Yemen. Services to the public through the following:
Twenty-two (22) centers of excellence

Ten (10) major distributors

Forty-five (45) sales agents

Four thousand eight hundred ninety (4890) points of sale

In some villages and governorates, Al-Mamoon Information Technology Company provides additional services to customers such as repairing and buying used mobile devices. The aim of these additional services is to attract customers and build a relationship that adds a lot of business to the outlets.
Al-Mamoon Mobily
Al-mamoon Mobily is an E pay service to help Yemen Mobile customers settle their bills and make any top up to their credit from anywhere in Yemen.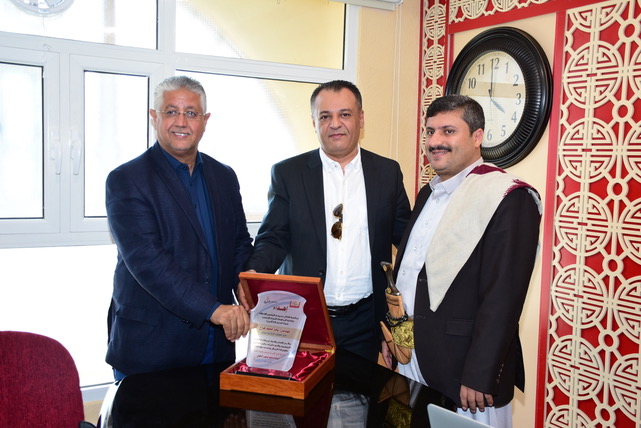 Mr. Amer Hamza, CEO of Yemen Mobile presents a shield of appreciation to Mr. Mohamed Al-Haifi president of Al Mamoon Group in recognition of acheivements of Al Mamoon Group for selling Yemen Mobile products and services.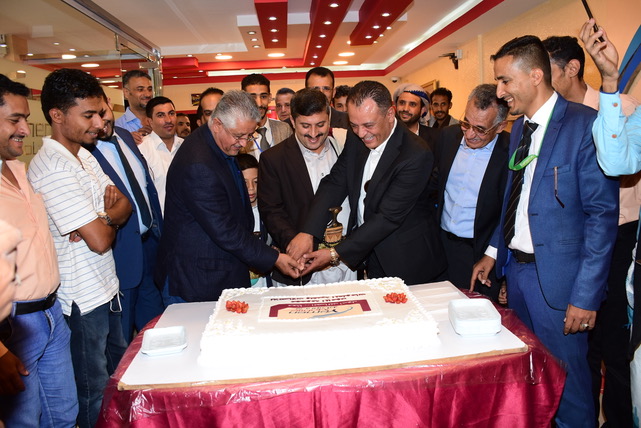 Inauguration of new sales office of Yemen Mobile in Sanaa. Attended by Mr. Esam Ali Alhamaly, Chairman of Yemen mobile, and Mr Amer Haza, CEO of Yemen mobile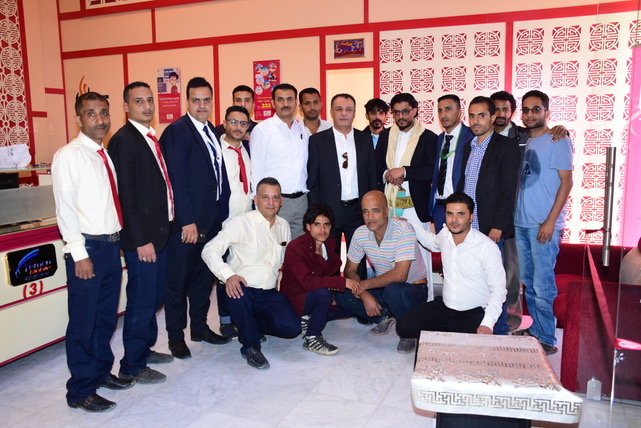 Sales team of Al Mamoon Telecommunication Group providing Yemen Mobile products and services.